Watec Israel - September 12-14, 2017
The Federation of Israeli Chambers of Commerce invites international partners of chambers of commerce and trade promotion organizations to participate WATEC Israel 2017, a leading international exhibition in field of Water Technologies & Inviroment Control, which offers a meeting place for manufacturers, researchers, investors, academics, purchasers and decision-makers representing both local and international businesses.
WATEC Israel is a biennial exhibition taking place over three days at the Israel Tel Aviv Convention Center. A professional conference takes place alongside many events and professional panels on issues of water treatment in the various industries, The exhibition has one large main hall, part of it is dedicated to present Israeli startup companies with the most advanced technologies.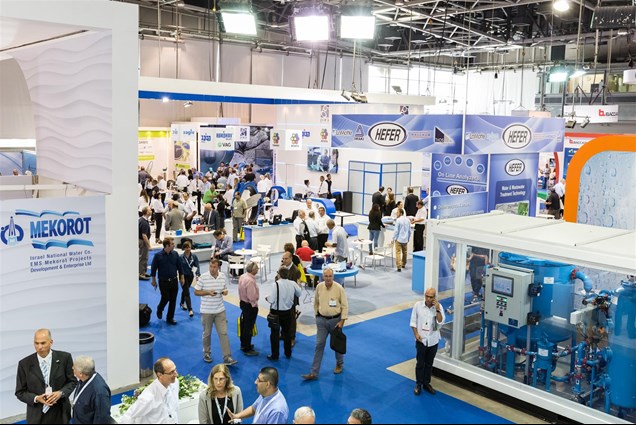 Over 200 leading & innovative exhibitors will participate Watech 2017 
During the event a CleanVest Summit will also take place. At this special Investors Conference the challenges facing the water investment community will be discussed. You will be introduced to new and innovative Israeli technologies. The CleanVest Summit serves as a great opportunity to meet entrepreneurs, water professionals, investors, and government officials that are part of the Cleantech community.
WATEC Israel offers the perfect opportunity to hear from and meet a range of growing Water, Energy & Environment companies seeking a combination of partners, investment and professional services to develop their companies.
For Watech Brochure - click here 
For the exhibitors list - click here 
For online registration - click here
The event is orginized by Kenes Exhibitions and TLV convention center in cooperation with the Ministry of Emonomy & Industry, Ministry of Foreign Affaris,  Israeli Export institute and leading organizations and companies in field of Water Technologies . 
We invite representative of regional and domestic chambers of commerce around as well as trade promotion organizations to contact us for further information and asisstance in the registartion process. 
Please fill-in the contact information at the attached and we will get back to you soon.